Vektor Extends Bridging Coverage with LI.FI Integration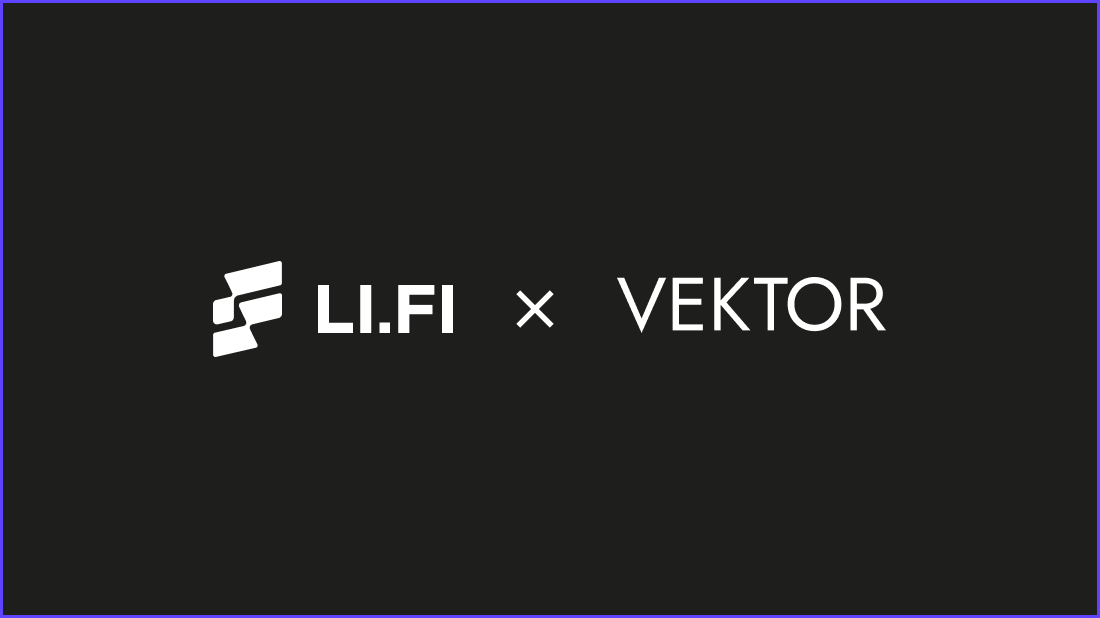 TL;DR – Vektor is greatly extending cross-chain transfers using LI.FIs Bridge Aggregator.
We're excited to announce our latest cross-chain collaboration with LI.FI, an advanced bridge and DEX aggregator with smart routing capabilities. With the integration of LI.FI's API Vektor users can bridge and swap any asset across all supported chains and layer-2s without leaving Vektor's app.

Cross-chain bridging inside Vektor are powered by LI.FI's advanced aggregation stack that includes 34 DEXs, 17 chains, and 13 bridges to help find users the best route to execute seamless token transfers.
You can learn more about Vektor's BRIDGE functionality in our earlier announcement, or watch this demo video.
We're excited to welcome LI.FI to the Vektor family!
What is LI.FI?
LI.FI is the most advanced bridge and DEX aggregator with smart routing capabilities to find the best route to move any asset on any chain, to another asset on another chain. They have added support for 13 bridges across 15+ EVM-compatible chains, along with all DEX aggregators & DEXs on those chains, into a single solution that is available as an SDK, Widget, or API.
LI.FI believes Web3 needs to be made available for not only the next million users, but for the next million developers to build on it as well.
Their SDK is the ultimate cross-chain money lego for dApps to build on top of or plug into themselves.
They've integrated multiple fallback bridges + DEXs so that you don't have to
They maintain bridges + DEXs so that you don't have to
They choose the best bridges based on own research so that you don't have to (positioning ourselves neutral)
For some examples of how LI.FI works, check out:
What Is Vektor?
Vektor provides a next-generation interface for investors to compose and execute powerful transactions on multiple blockchains while avoiding the complexities of DeFi.
Vektor is an extensive set of powerful functions. Everything in Vektor is a function: LP, LEND/BORROW, BUY/SELL, ALERT, BALANCES, GET, and so on. Vektor provides these functions out of the box so you can spend time executing powerful composable strategies and creating custom workspaces, not building them from scratch. Instead of spending large budgets on in-house engineering, you can put together advanced workflows in a few minutes by just typing into a command line.
To learn more about Vektor check out our,