Vektor Launches LP functionality!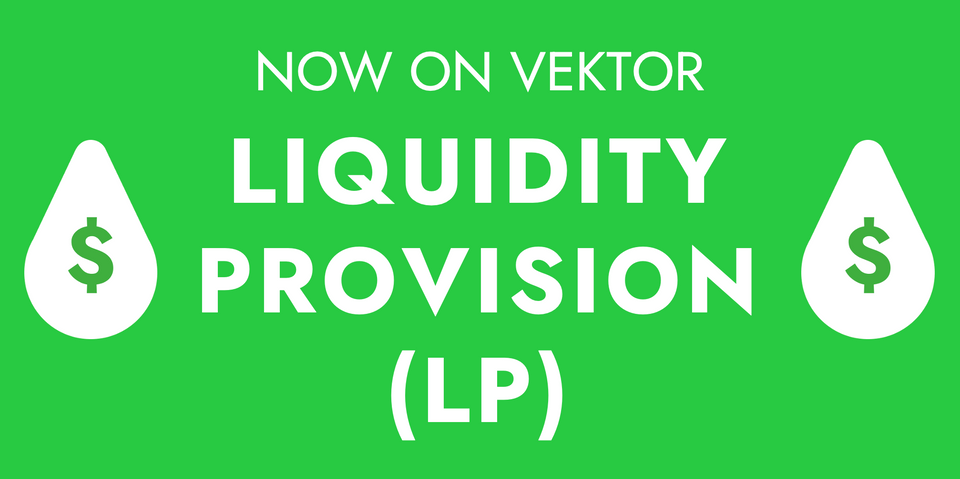 🎉 We're excited to launch LP functions! With our new, professional LP function set, we've again unlocked a whole new pillar of DeFi for Vektor users. Use VXL to interact with thousands of LP pools on dozens of venues and blockchains. Deposit and withdraw liquidity, manage your various positions, run powerful pool queries, or even simulate liquidity operations before you execute them!
The LP suite is just the latest Vektor on-chain execution function, joining the likes of LEND, BORROW, BUY, SELL, MOVE, SPLIT, WRAP and others to further our mission to be the world's most powerful DeFi/web3 execution tool.
🔧 Query and filter multi-chain LP pools, with live updates
Want to discover which pools are compatible with your assets? Use our speedy LP.POOLS sub-function with powerful filters to query any combination of assets, venues, and blockchains, or just leave the filters blank to see everything, all in one place and live updating!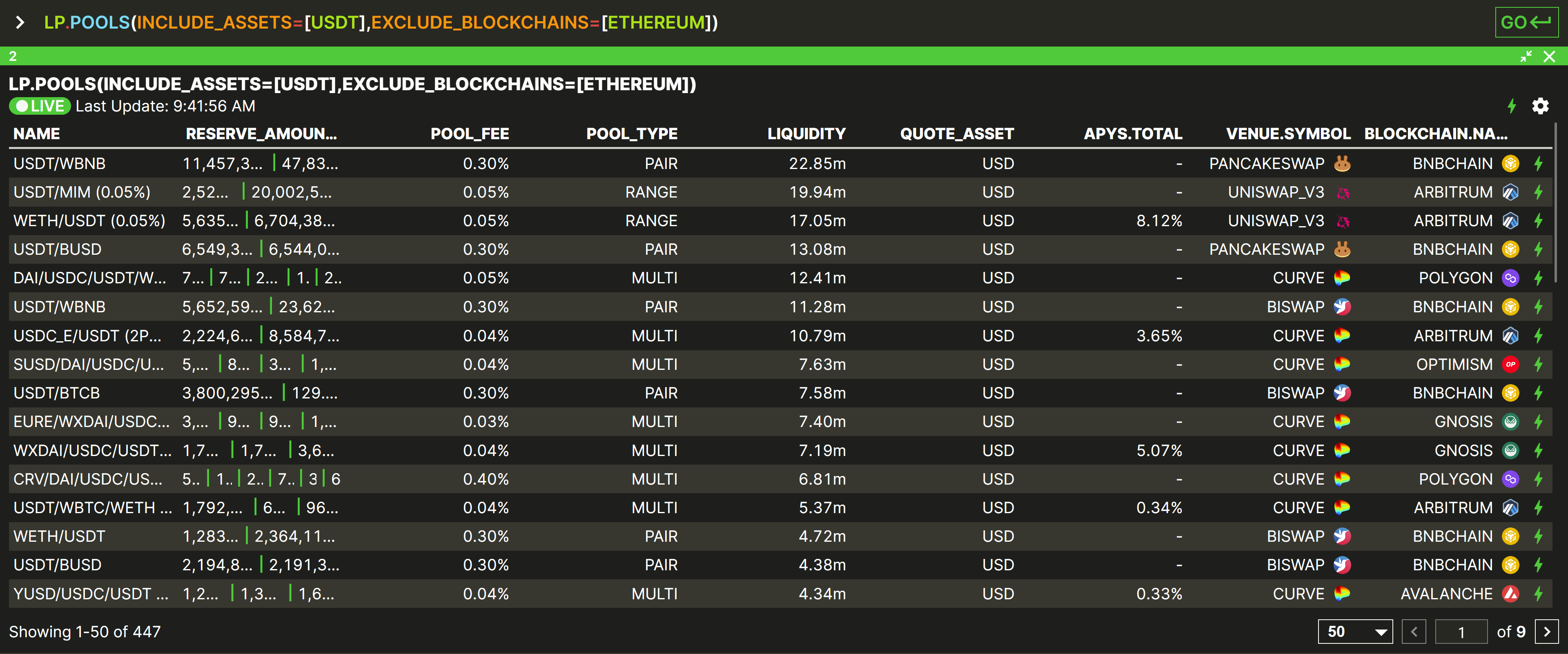 🔧 Deposit and Withdraw liquidity, with minimal steps
Ready to transact? Whether you're creating a position, adding to it, reducing it, or exiting it completely; do all your on-chain LP executions with the familiar, powerful experience of VXL at your fingertips. Just type your command and we'll handle it!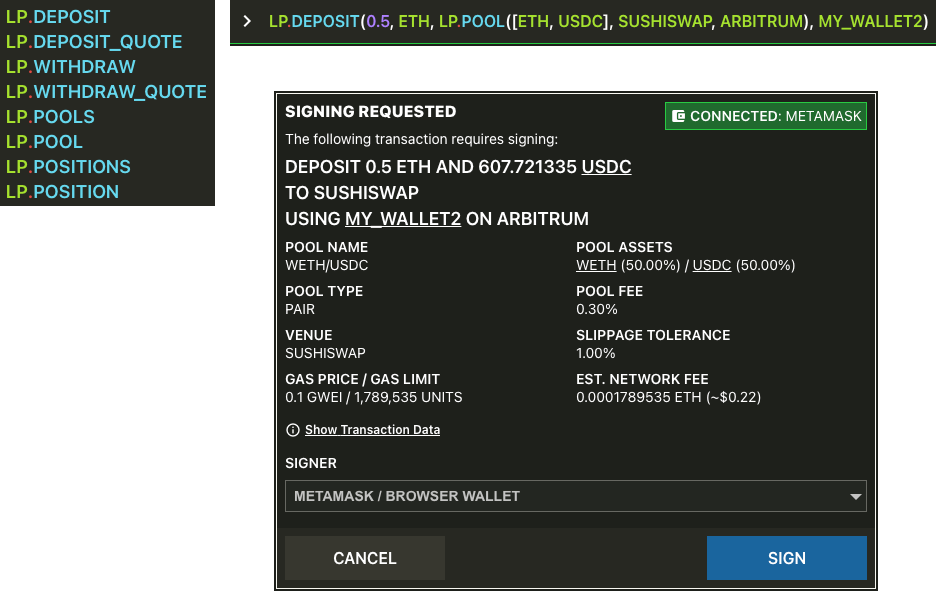 🔧 Understand all of your on-chain LP positions in one view
Wondering where all your LP positions are? Use the LP.POSITIONS sub-function to see all your LP positions, whichever chains/venues they are on. Filter in the usual way, or drill down deeper for specific data points.

🔧 Set an Alert for when a pool becomes imbalanced
Manually monitoring pool ratios? Let Vektor's powerful Formulaic Alerts functionality take care of this for you by automating pool notifications (or anything else!) using conditional logic and a robust data model.


For more information you can read our LP function spotlight for detailed documentation.
More updates coming soon... or check out our Product Update History for updates you may have missed. 😎