Vektor launches Quick Actions!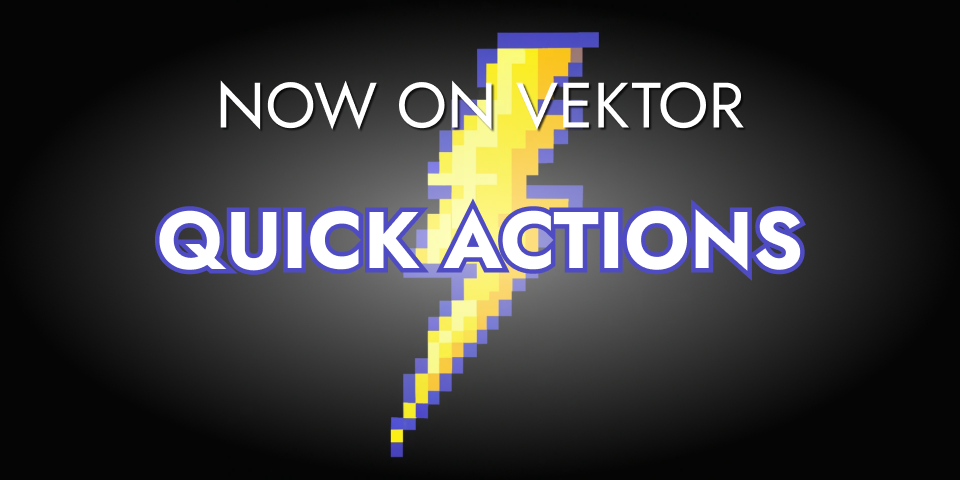 ⚡️ Today we're excited to announce our most powerful feature yet, Quick Actions. Use Quick Actions to execute VXL commands without typing them manually. Quick Actions are great for (1) discovering Vektor's vast capabilities; (2) executing much faster; (3) eliminating syntax errors; and (4) accelerating your journey to power user status 🏋️.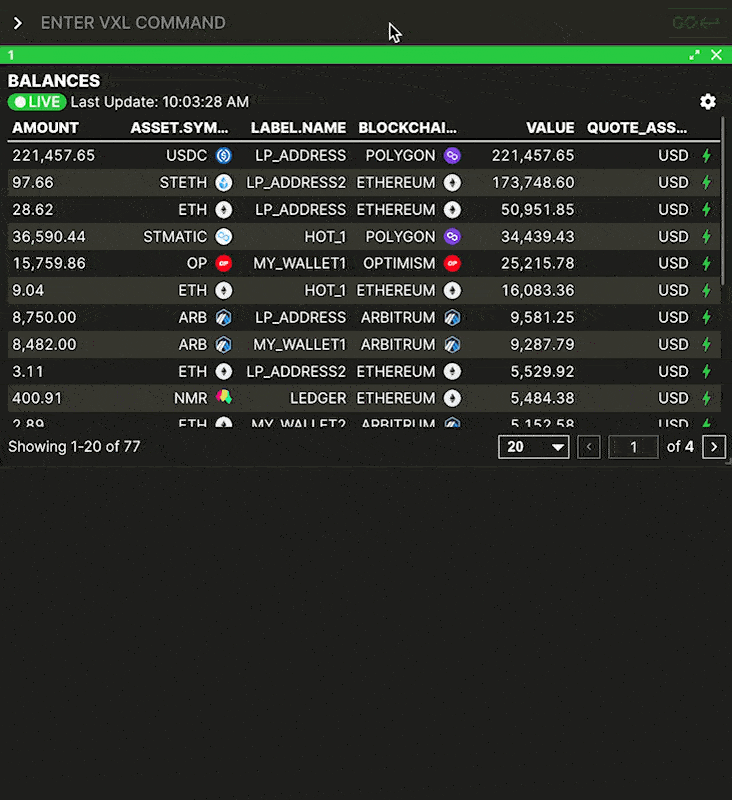 This upgrade fundamentally changes how our users can interact with Vektor, reducing the discovery and execution of our hundreds of powerful functionalities to just a couple of clicks. See how it works below!
Step 1 - Open the Quick Actions list
Quick Actions are accessible via the lightning bolt buttons:
for plural Lists (e.g. LP.POOLS or LEND.POSITIONS) on the far right of each row
for singular objects (e.g. LP.POOL or LEND.POSITION) at the top right of the pane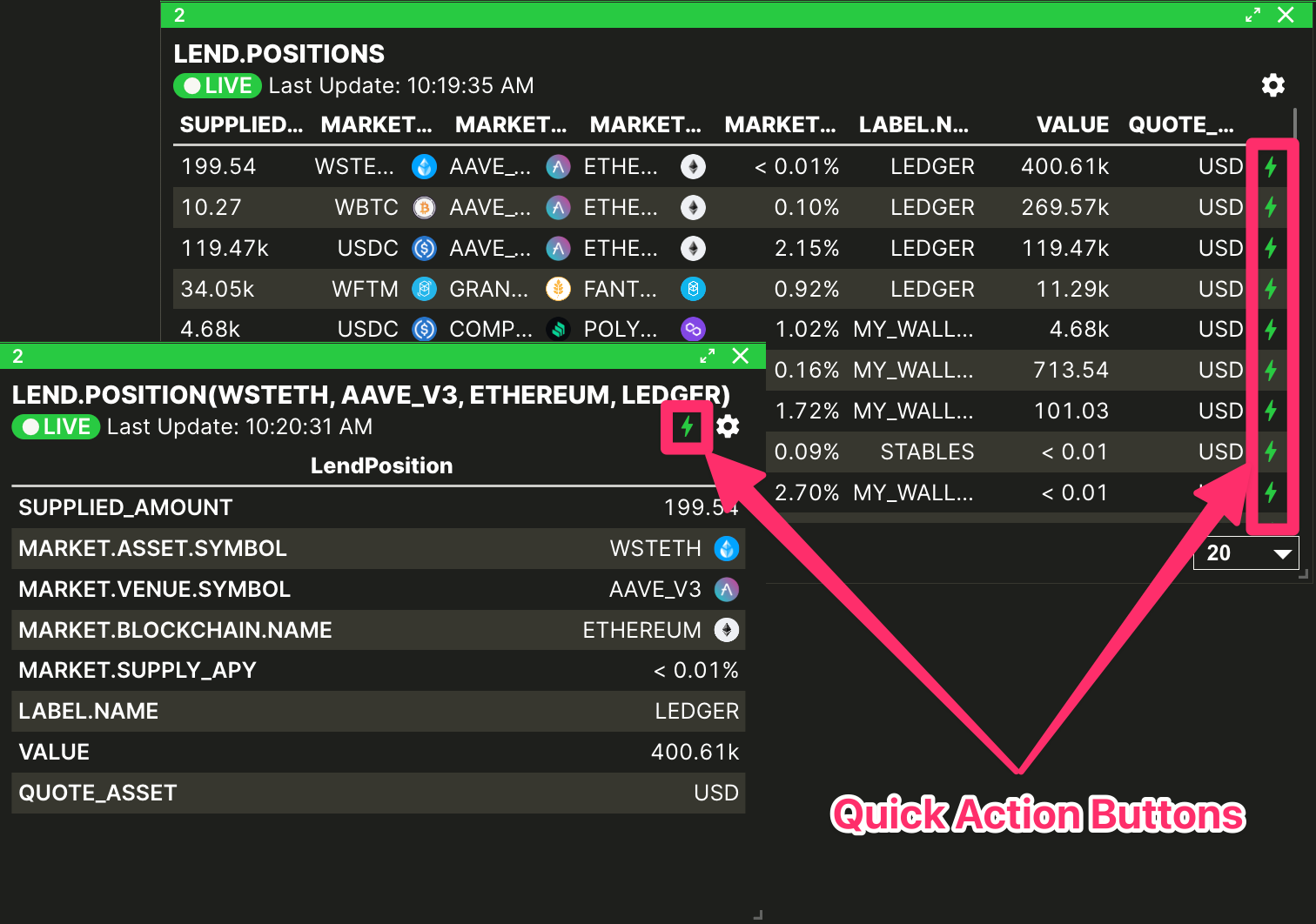 You'll find these Quick Action buttons everywhere in the app. Click on the button to see a list of available actions.
Step 2 - Choose your Quick Action
The Quick Actions available depend on the object type i.e. it's context specific. For example, the actions available for each position in an LP.POSITIONS list will be different to the actions available for each market in a LEND.MARKETS list.

There's already hundreds of actions that we've added, but let us know if there are more you want to see!
Step 3 - Execute!
Once you've picked the Quick Action you want to execute, there are two options to execute: Review mode or Submit mode.
Review mode is the default behaviour when you click on an action. When you use Review mode, the command line will automatically populate with the correct VXL statement to execute your intended Quick Action. You can now make additional changes to the VXL, or if you're ready to submit, just hit Enter or click the GO button.

Submit mode is used when you hold the Command ⌘ / Ctrl key while clicking on an action. When you use Submit mode, the action command will automatically be submitted, skipping the review step above. You won't get to see the VXL statement first; instead you'll see the effect of the command straight away.

For some actions, more information will be required before you can submit (e.g. Amount). In these cases, Submit mode is disabled (actions are greyed out) and  in Review mode placeholders will appear in the VXL statement to indicate where information is required. Simply click on them to fill them out, then you're good to go!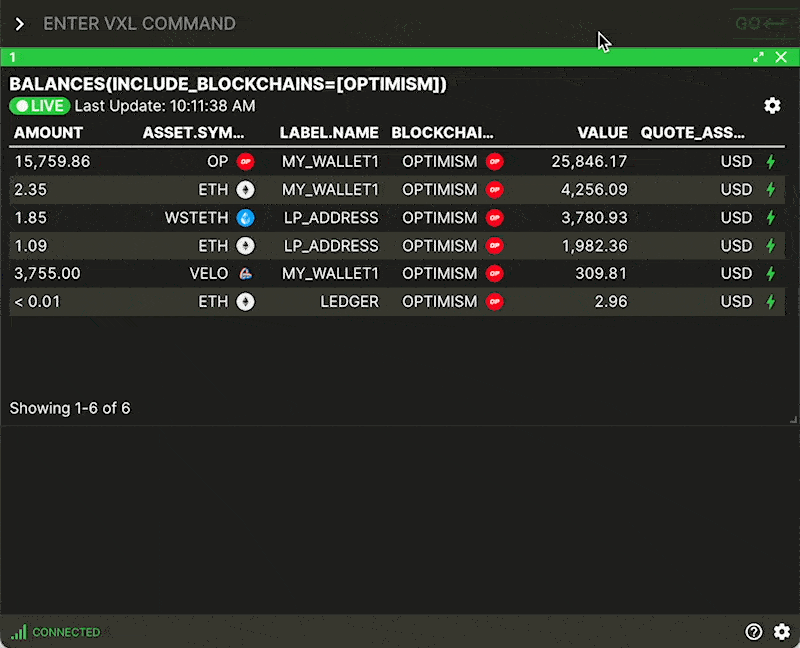 All done!
You can see a 5-min video of Quick Actions below.
---
More updates coming soon... or check out our Product Update History for updates you may have missed. 😎